Game-Based Learning with VoiceThread- Part 1: Doodle Games
Game-based learning is one of the most effective ways to get students excited about learning. Educators have been experimenting with games as learning tools for decades, but it isn't always easy to design games using online tools. VoiceThread is not a gaming platform, but with a little creative lesson planning you can design activities that take advantage of gaming principles. Over the next few weeks, we will be showing different ways you can use these game-based learning principles for a variety of educational tasks. This post will explain how you can use VoiceThread to create simple games using the doodle tool to assess fact recall.
You can access the doodle tool once you start an audio or webcam comment on your VoiceThread. This tutorial will show you how it works:
Once you begin your audio or webcam comment, you can select different color pencils and toggle off the fading lines so they will remain on your slide for the duration of your comment.
Take a look at this VoiceThread to see doodle games for three different subjects (Geography, Math, Foreign Language):
Creating these types of games is simple. You only need to:
Create slides using PowerPoint, Keynote, Word or any other document software you have on your computer.
Upload those slides to your VoiceThread.
Go to your playback settings and turn on comment moderation so the students cannot see each others' answers.
Record your instructions and demonstrate how it will look.
Share the VoiceThread with your students.
Your students can then record their audio or webcam comments, choose their pencil color and decide if they want to toggle off the fading lines. They can trace their way from answer to answer. Once your students have completed the activity, you can either reveal their comments by clicking on the "closed eye" in their comment bubble or give them feedback on their answers using the private reply feature.
You may also want to tally the correct answers and post a slide that can serve as a leaderboard: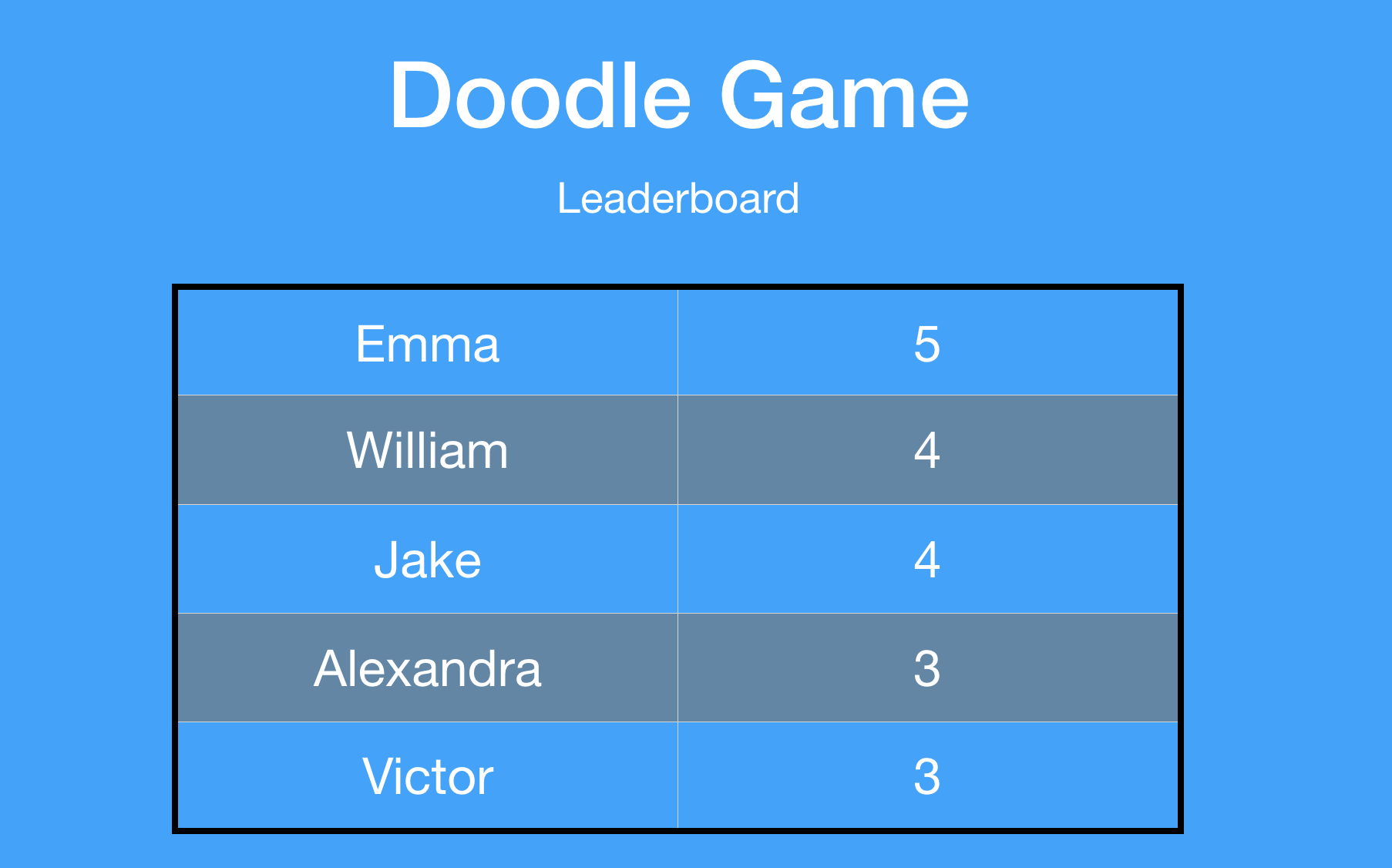 Games can be a fun way to assess factual knowledge and with VoiceThread, it is easy to do!